The White House - West Sussex
Complete refurbishment and extension of family home in West Sussex. Working closely with the client we developed and designed many of the internal features including a cantilevered marble staircase and numerous other bespoke finishes.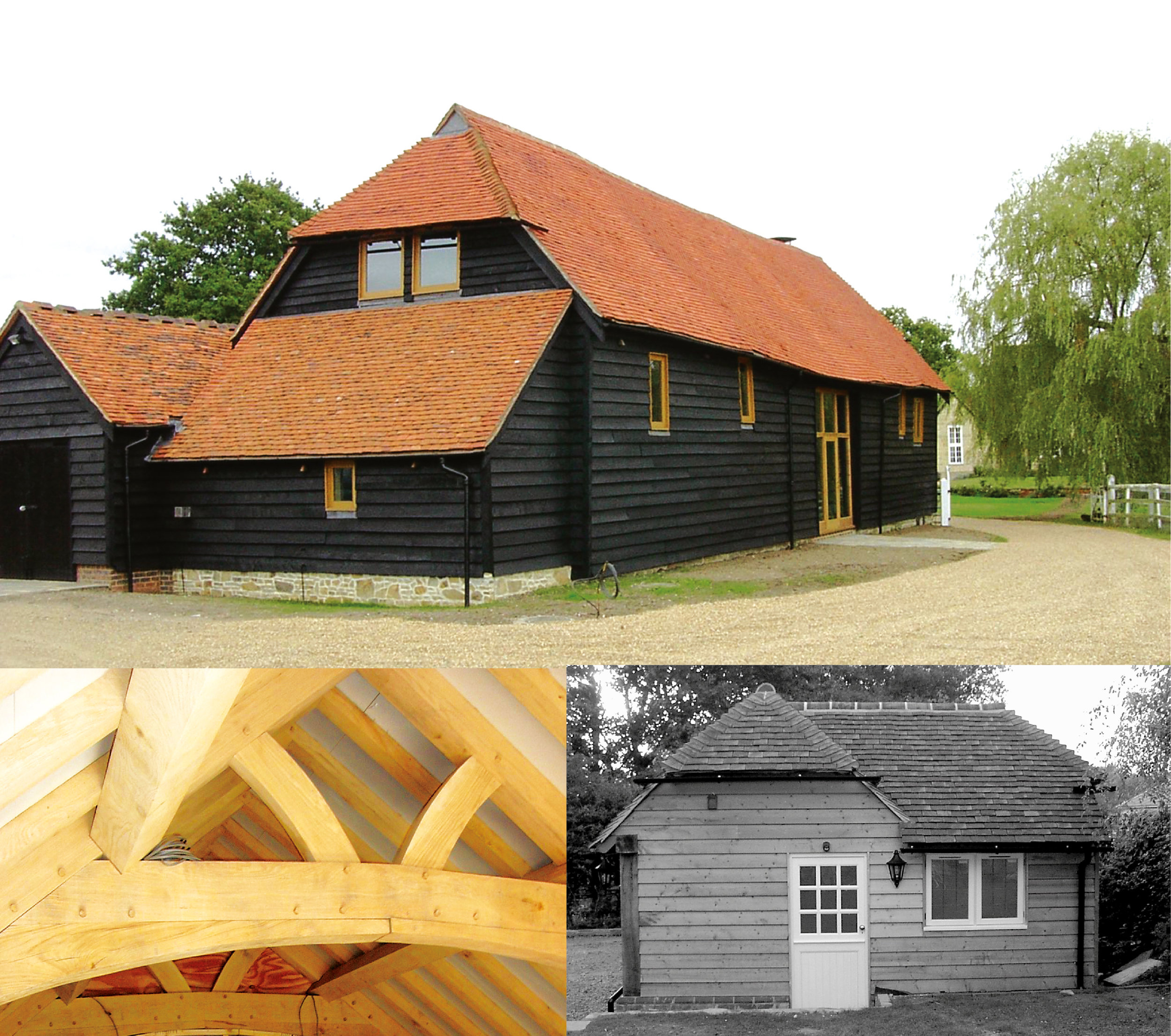 Barn Conversion - Hampshire
Complete refurbishment of derelict barn and conversion to habitable accommodation, combining modern building technology with an historic structure. Computerised lighting system, audio-visual and 'wet' underfloor heating system. Ensuring modern living requirements within a period building.
Extension using traditional oak framed roof structure to complement existing timber framed building and total refurbishment of period building. Stabilisation of existing structure by means of underpinning carried out internally to ensure minimum disruption to external historic fabric.
Bespoke individual luxury residence combining traditional craftsmanship within a sustainable low carbon envelope. Hand crafted oak staircase and oak plank flooring all help to create the feeling of traditional workmanship within a contemporary structure.